You may have noticed that we here at FMMS like to drink. No, really. It's true. And the holidays are the ideal time to sit back and take a moment to make some unique drinks for family and friends. We've compiled a list of our five favourite cocktails for holiday get-togethers, in the traditional Ask FMMS format.
So gather ye all, from near and from far
and delight all ye guests, with drinks from thy bar!
Brandy Alexander
by Mano Kardaras
This cocktail is the quintessential holiday drink. Enjoyed more as a dessert drink, it's rich and creamy and the nutmeg garnish really sends it over the top.
Your guests will love you for this one. They'll love you even more if you have some cookies for dunking!
Recipe
1 ½ oz brandy
1 oz dark crème de cacao
1 oz half-and-half
¼ tsp grated nutmeg
Mix all of the ingredients (except the nutmeg) into a cocktail shaker with ice. Shake well and strain into a coup. Garnish with nutmeg and serve.
Leave this out for Santa instead of milk and you're guaranteed more presents.
Baltimore Eggnog
If after reading Mano's entry, you thought to yourself: "Wow, that sounds great! But you know what it really needs? An entire egg!", then you either have a protein deficiency or you're in the mood for the most famous Christmas drink of them all, eggnog.
The general recipe for eggnog consists of an egg, milk, sugar, and your favourite spirit (usually rum, brandy, or whiskey). There are many variations to this drink, but one of my favourites is the Baltimore Eggnog which I first came across in the . There are a couple of different recipes, but here's how we like to make it:
Recipe
1 fresh egg
½ tbsp sugar
1 oz brandy
1 oz light rum
2 oz Madeira (or port)
6 oz fresh milk
Shake all the ingredients together in a cocktail shaker with ice. Strain into a highball glass (or cocktail glass for smaller servings) and garnish with nutmeg.
Hot Buttered Rum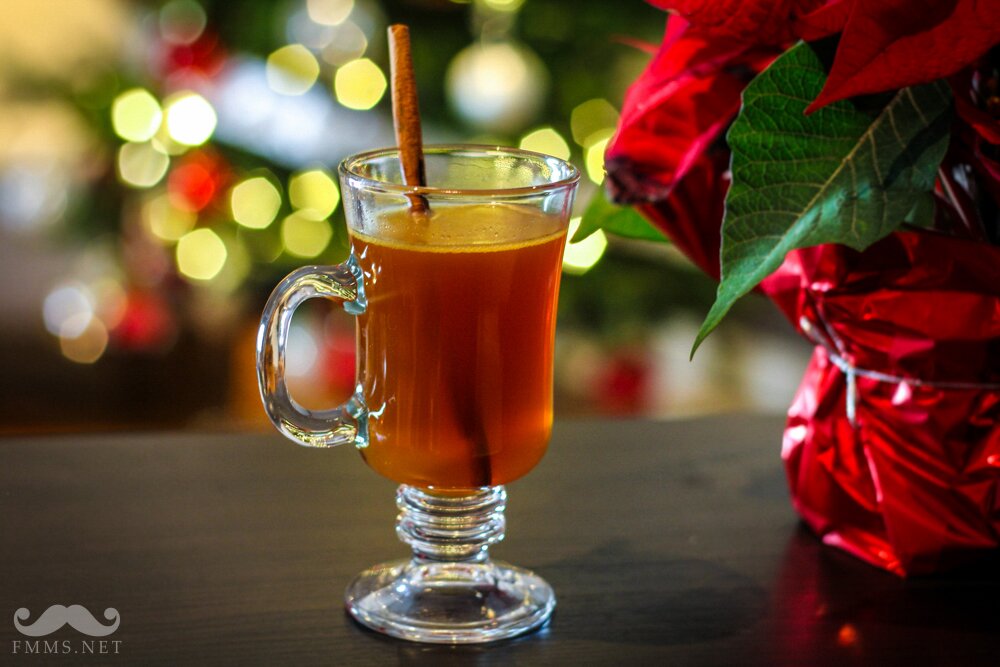 Eggs – check.
Milk and Cream – check.
What's missing? Butter, of course! It just wouldn't be the holiday season without butter on everything. Especially in your cocktails.
This is the classic hot cocktail you may not have heard of, but it can be a true delight on a cold winter day. The butter gives this potent drink a smooth texture, and the spices and hot water finish it off with a familiar wintery flavour.
Enjoy these one at a time or make a large batch for guests with the same proportions.
Recipe
1 ¾  oz rum (dark or spiced)
4 oz boiling water or hot apple cider
½  oz honey syrup
1 whole clove or pinch ground clove
pinch of ground cinnamon
½ tsp unsalted butter
Add honey syrup, clove, cinnamon, butter to the bottom of an Irish coffee mug. Pour in rum, hot water, or apple cider and stir until well combined. Garnish with a cinnamon stick.
The True Canadian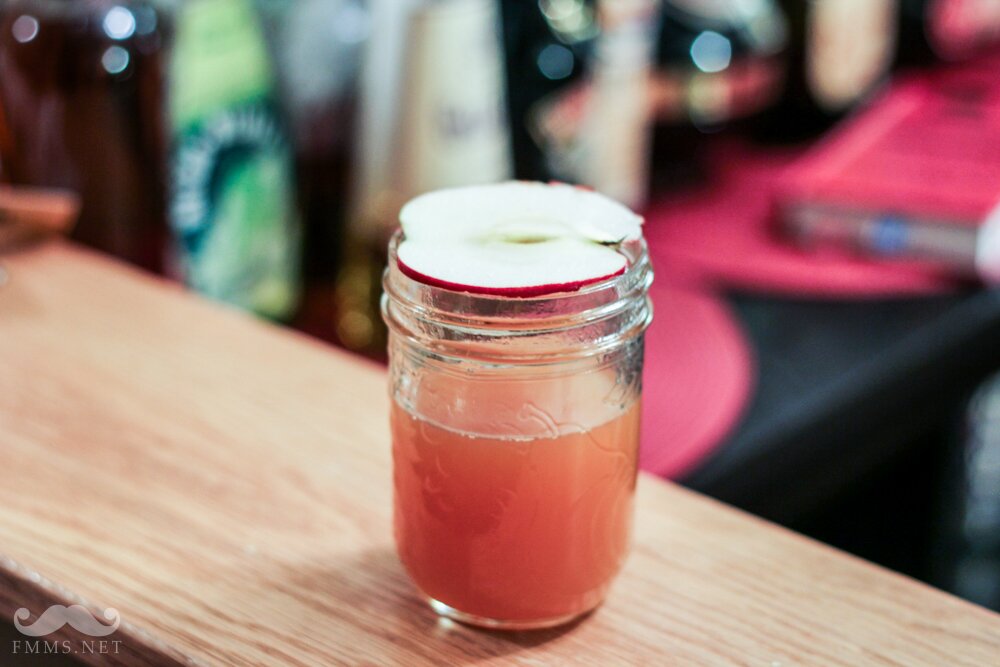 I noticed this cocktail recently when I was having fun seeing what was new at Dillon's Distillers in the Niagara Falls region. Now, I really like almost everything that Dillon's makes, but one exception to that is their white rye. I haven't had many unaged ryes, so I can't tell you whether it's just theirs specifically or if I simply don't get along with the whole category, but when I saw it  featured in this particular cocktail, I thought I'd dust off my bottle and give it a try.
Lo and behold, I still really don't like it.
So, I changed it up and used bourbon instead! Here's how I made it:
Recipe
1 ½ oz bourbon
3 oz fresh-pressed apple cider
1 tsp maple syrup
4 dashes Angostura bitters
Apple slice
Add the apple cider to a small pan on the stove at medium heat to warm it up. Once it's warm, add all ingredients, including the warm cider, to a mug and stir. Garnish with apple slice.
The bourbon turns this into a nice warm holiday drink and works a lot better than the white rye in the original recipe. You could also use a regular aged rye instead, if you'd like something a bit more spicy than sweet.
Alternatively, if you're getting too sweaty making all of these awesome drinks for the guests at your Christmas party, this cocktail also works very well on ice. Instead of warming the cider, just add all the ingredients to an ice-filled shaker, shake well, and strain into a short cocktail glass over ice.
Irish Coffee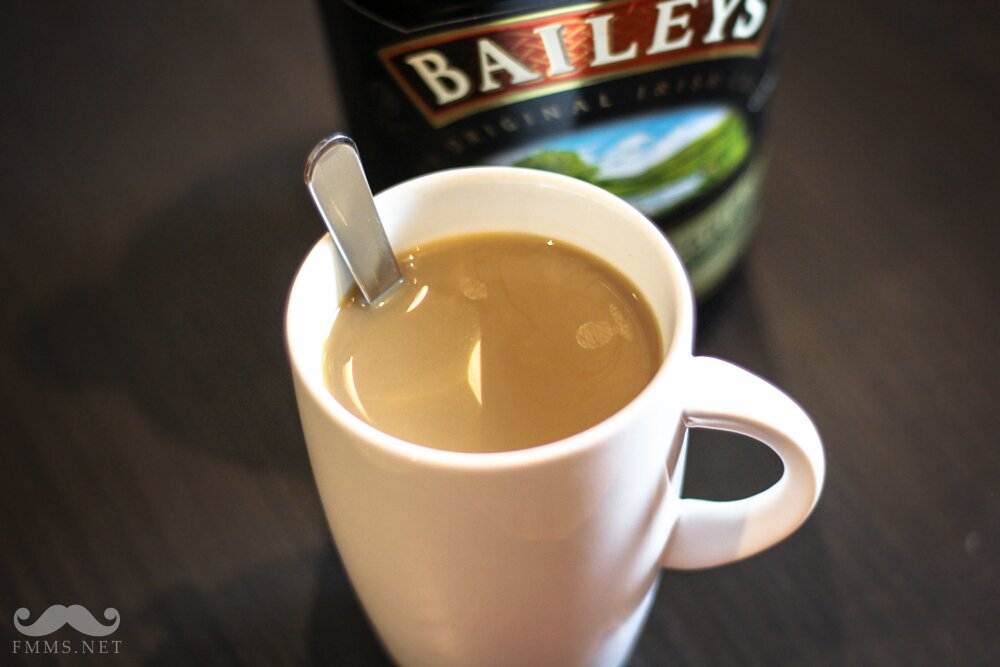 Nothing drives people to drinking like family holiday get-togethers. If you aren't up to putting together a Corpse Reviver after having one too many this holiday season, do what I do and reach for a delicious Irish coffee. This is the one time of year that society won't judge you for having a drink before noon.
You'll probably be having a cup of coffee anyway, so why not jazz it up a little? If you want to keep it simple, just add a splash of your favourite cream-based liqueur.
Here's how I like to make it:
Recipe
1 oz Bailey's Irish Cream
½ oz Kahlua
6 oz coffee
Mix together, stir, and top with whipped cream.
If you want to go for the traditional Irish Coffee, here's what you'll need:
Traditional Recipe
1 tbsp sugar
1 1/2 oz Irish whiskey
Heavy cream
6 oz coffee
Mix the Coffee sugar and Whiskey in a mug. Top with heavy cream (slightly whipped).